OWN PRODUCTION
AZ Klima is a manufacturer of air handling units, accessories and ductwork. Production is located in our modern plant in Milovice, near Mikulov. With a production area of over 2400 m² we build on more than forty-year tradition of ventilation in the region.
---
High Quality and Flexibility
With our own manufacturing plant with over 100 employees, we can guarantee high quality products and services. Thanks to our experience, modern technologies and highly qualified and experienced workers we can provide quick delivery times.
Apart from its own production, AZ KLIMA only works with proven subcontractors of other HVAC and Building Services equipment. In addition to relying on our experience proven in highly complex projects, we focus on continuous development and increasing the technological level. Therefore, we run a centre of Research and development which cooperates with the following faculties at Brno University of Technology – the Faculty of Civil Engineering, the Institute of Building Services, the Department of Thermodynamics at the Faculty of Mechanical Engineering.
Standard packaging or packaging for container transport and delivery is available upon customer request.
---
A wide Range of Standardized and Custom Products
AZ KLIMA is a manufacturer of air handling units and accessories, ductwork and other panel beaten and plumbing products. In addition to standardized production, we are able to manufacture all nonstandard products according to the need of our customers.
These units, made of aluminium profiles with skewed corners, come in three sizes, – depending on the type of environment (exterior, interior, hygienic). The edges of the profiles are connected with aluminium angles, which are highly resistant to mechanical stress and climatic conditions. The cover of the unit consists of double-layer panels fixed to the frame.
These include components for noise and vibration insulation, control, distribution and end elements. Thanks to computer aided manufacturing and state of the art technology, AZ KLIMA is able to manufacture all air handling accessories from all kinds of material.
Square and circular ducting is intended for air conditioning, ventilation and extraction without aggressive vapours, mechanical impurities or other materials which cause abrasion or excessive corrosion of steel and zinc. The ductwork is used for all common air handling and technological applications. We can provide both standardized and nonstandard custom ductwork.
These include all production of any material or colour (galvanized, coated, powder-coated, …): nonstandard parts of ductwork, double-walled piping including fittings, plate panels and boards, structures assembled from aluminium profiles, hoods and exhausters, cases for gas meters and electricity meters, shelf systems, waste containers, portable cabins, welded constructions such as consoles, drapers.
Machines TRUMPF – TruPunch 3000 a BOMAR – AL500 semiautomatic were procured within a project "Vysekavaci centrum" that was cofinanced by the European Regional Development Fund and Ministry of Industry and Trade of the Czech Republic through the program "Operacni program podnikani a inovace".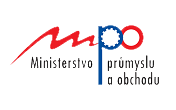 Tel.: +420 519 500 811
E-mail: obchod.vyroba@azklima.com
In case of serious interest to visit and see our production plant, please contact us.